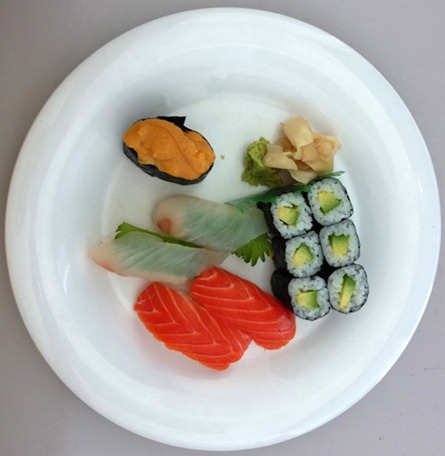 Could this be the first ever test picture taken with the iPhone 5's 8 megapixel camera? Well, guys over Pocketnow think so.
The image shows a plate of delicious sushi and has been uploaded elsewhere in the web (probably at Flickr). Now, there is no direct clue to tell that it is indeed a picture taken using the iPhone 5. But on a indepth EXIF data analysis, one can easily conclude that the picture was taken with iPhone 4 but where the does the iPhone 5 come from then? Well, it's in the specification of the picture resolution. The image has been cropped to 2235 x 2291 pixels (or 5.12 megapixels) but the original version is a larger one at 3264 x 2448 pixels (equivalent to approximately 8 megapixels). The focal length and aperture of the camera lens differ as well, as you can see in the below image. iPhone 4 camera's focal length is 3.85mm and the aperture being 2.8. That's not all, the image has been geotagged to 37.332167N, 122.030333W, which translates to 1 Infinite Loop Cupertino, CA, where  Apple's HQ is located.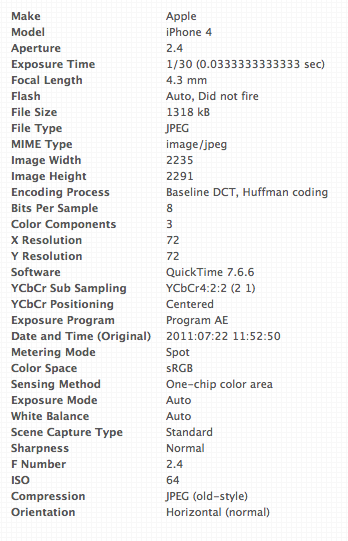 As we know that the iPhone 5 is expected to launch this October with an upgraded 8 megapixel camera (along with iPhone 4S), the picture could well have been taken by iPhone 5 as claimed. But again, take all this with a pinch of salt as always.
[Source: Pocketnow]