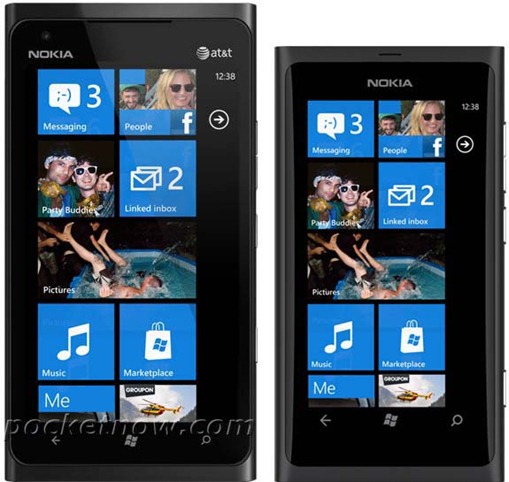 Nokia will announce its next flagship Windows Phone – Nokia Lumia 900 aka Nokia Ace at Consumer Electronics Show event in the next week. Till then, we will be seeing more leaks of this handset. We already knew that Nokia Lumia 900 is heading to AT&T as Nokia Ace with 4G LTE capability. Folks over PocketNow website are claiming that official codename for the handset will be termed as "Eloko". So, Nokia Eloko, is set roll out as the Nokia flagship. The above one isn't official render of the Nokia Lumia 900/Ace. It's just a mock up.
Nokia Lumia 900/Ace will be shipped with "Tango" build (no Mango) of Windows Phone 7.5 OS. It is also being heard that he device will not be shipping with Tango, but will come with a version of Mango which supporting LTE bands. It will sport a bigger 4.3-inch WVGA touchscreen display, 512MB RAM, 8MP camera and a massive 1830mAh battery. It weighs around 160 grams, which is 18 grams heavier than the Nokia Lumia 800 and measures at 12mm thickness approximately. Nokia Lumia 900 handset will have T-Mobile's 1700MHz band for AT&T network along with AT&T's 4G LTE radio.
Read: Nokia Ace Full Specifications (Preliminary).
We will be covering all the details of this handset at CES event in Vegas in the coming days. Nokia will anounce budget friendly Lumia 719 handset next week. Here is another beautiful mock up image of the Nokia Lumia 900 handset: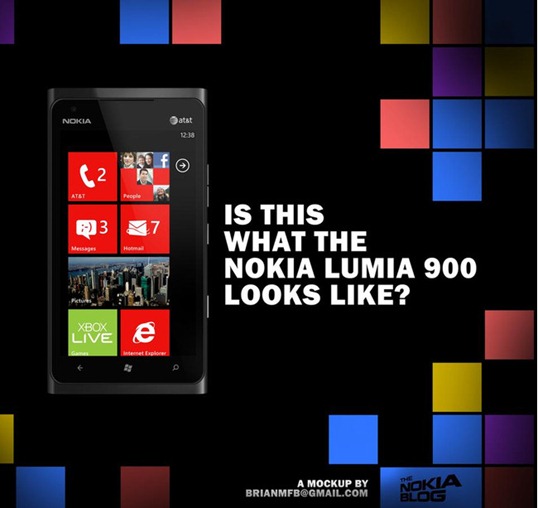 Source: PocketNow