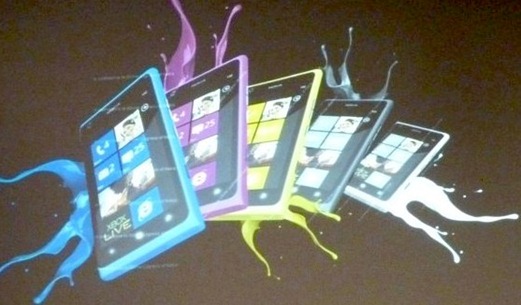 If there were still any doubts that the Nokia Lumia 900 Windows Phone is heading to the U.S. to join AT&T's line-up, here is the report from New York Times, which should believably put them to stop. New York Times has however confirmed that AT&T will release the Nokia Lumia 900 handset in the coming months. BY Times states that "On Monday at the International Consumer Electronics Show in Las Vegas, Nokia plans to introduce a sleek metallic Windows Phone called the Lumia 900 that will be sold by AT&T in the United States". The only question remaining is whether AT&T coming with "Nokia Ace" branding name for this handset or not.
Here's a quick recap of the Nokia Lumia 900/Ace specs:
# Windows phone 7.5 Mango/Tango OS.
# A bigger 4.3″ WVGA ClearBlack AMOLED display.
# 4G LTE capability.
# 8MP camera with Carl-Zeiss lens.
# 1.4GHz single-core processor with 512MB RAM.
Read: Nokia Lumia 900/Ace Full Specifications.
It is also being rumored that Finnish mobile maker will show off the low-range spec'd Nokia Lumia 719 Windows Phone along with Nokia Lumia 900 at CES 2012 event.
Source: NY Times