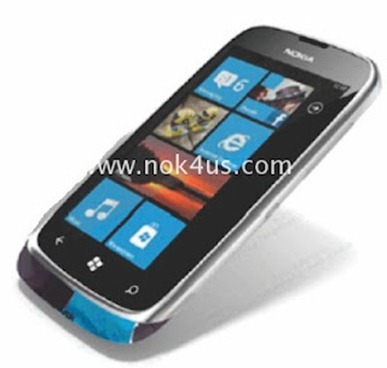 Earlier this week, we heard about Nokia's plans about bringing its upcoming handsets to the MWC event. According to that story, the Finnish mobile maker is expected to bring a new Lumia Windows Phone called, Nokia Lumia 610. It looks like the folks over Nok4us.com website have got the first press shots of the Nokia Lumia 610 handset. It looks good in the images, but it's a neat ripping off of its Symbian OS powered Nokia C7 handset, just like they did with the Nokia Lumia 710 and Nokia Lumia 800/Lumia 900, which are redesigned Nokia N9 and Nokia 603 handsets (respectively), with Windows Phone 7.5 Mango OS running the show.
However, we shouldn't talk about "rip off" issues here. As long as they are Nokia designs, it's a fair game. Coming to the specs of the unannounced Nokia Lumia 610 handset, there's not much known about it. But, it looks like it will be an affordable and budget priced Lumia phone, carrying the low-to-mid range specification with latest version of windows Phone – Tango. Some sources are revealing that the Nokia Lumia 610 will be the cheapest Windows Phone, sporting the low-end specifications, and it is also rumored to be priced at £100 (which translates to $157)
It shouldn't be a surprise if we see the Nokia Lumia 610 with the same design featured in these leaked press shots during the Mobile World Congress event at the end of this month in Barcelona. We will update you accordingly the moment we find out. Nokia is also expected to announce the last Symbian powered Nokia 800 PureView handset with with great camera capacities, along with S40 line-up: Nokia Asha 202, Asha 203 and Asha 302. Nokia 800 PureView is rumored to be full-touchscreen successor to the Nokia N8. Tell us what do you think about these alleged press shots of the Nokia Lumia 610 handset? Fake or Real?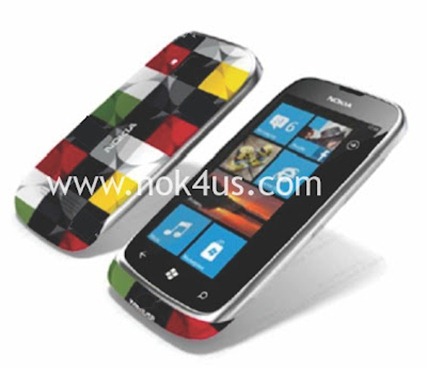 Source: Nok4us