A series of high quality snap shots of unreleased HTC Incredible HD leaking intentionally to some popular blogs since yesterday. These images could be leaking by folks over HTC or Verizon to the major websites Slash Gear, Android Central, Gizmodo, Engadget, Mobile Crunch and BGR. This handset could be the LTE-capable just like EVO 4G. trying to build up hype pretty well for a new phone. This device might get itself a showcase along with other 4G devices when Verizon launch its LTE network in CES soon. We already know that Verizon is planning to show all of its LTE devices at CES. HTC Incrdible HD is also referred to as the HTC Mecha.
You can see the various angles of the HTC Incredible HD in these leaked pictures such as the microSD card slot, the microUSB port, speaker grille and battery door slot, the back top with the cover off, the top edge with the power button and the camera with the dual-LED flash. The SlashGear's image is giving us a clear view of a dual flash to complement the camera. Its panel almost resembling Nexus One's. It looks like an EVO and Nexus combined. Its not confirmed yet that this device runs with Android or Windows Phone 7. We've also seeing the leaks of Qwerty-slider HTC EVO Shift 4G(Knight/Speedy) these days more frequently. It is also being rumoured that HTC Incredible HD might launch in early 2011.
Check out some more leaked images at below.(Click on them to see bigger images)
Update: Another image leaked to Gizmodo, which is showing 4G LTE logo on the top of the display. This must be the LTE handset Verizon plans to debut at CES.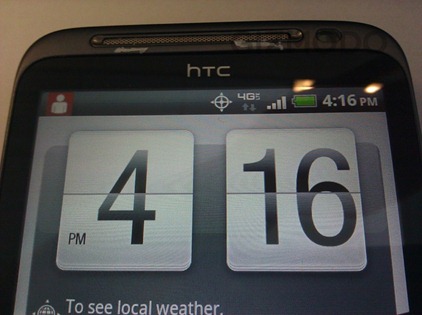 Source: Engadget, SlashGear, Gizmodo, BGR, AndroidCentral, MobileCrunch