Yesterday, we reported that Samsung could be a pioneer of change in terms of display panels since they are working on developing hexagon and diamond-shaped pixel layouts for small size devices to increase the resolution above 440ppi. Instead of using Samsung's current conventional Fine Metal Mask (FMM) process, a new cheaper panel made by using Laser-Induced Thermal Imaging (LITI) production will be used. This panel could be packed with Samsung Galaxy S IV, which is expected to be unveiled at a Special Unpacked event in March.
Today, we have found a new report regarding Samsung's planning of showing off three different tablets: a 7-inch, an 8-inch and a 10.1-inch tablets alongside a series of ultrabooks in this year. You can note that Samsung is planning to introduce Galaxy Note 8 tablet at MWC 2013 which will be held next month in Barcelona, Spain.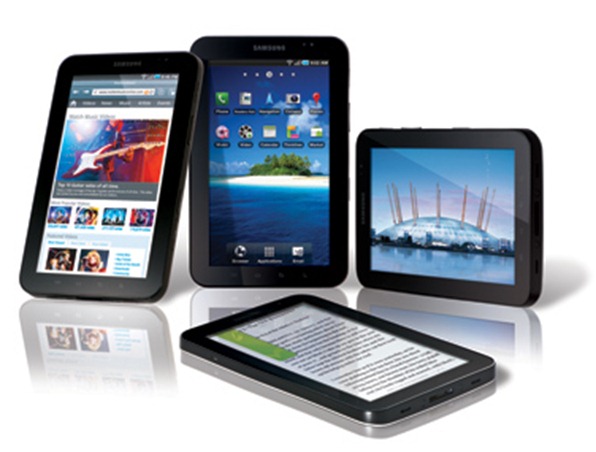 Both the upcoming 7-inch and 10.1-inch tablets are reportedly set to release in the first half of this year. The 7-inch tablet will be available in the price range between US$140-199 which is less than 7-inch Google Nexus 7 tablet priced at $199 for 16 GB Wi-Fi model and $299 for 32GB Wi-Fi and HSPA+ model.
Another Samsung's upcoming tablet with an 8-inch screen will come with a price range between US$249-299 to fill the gap between 7-inch tablet and entry level iPad mini. Samsung is reportedly aiming to ship 40 million units in this year but last year, they shipped 15 million tablets.
Source:DigiTimes
Via: PhoneArena