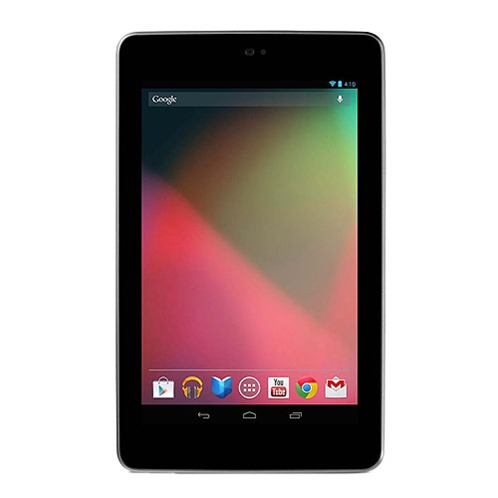 We are well aware of the Google Nexus 7 manufactured by Asustek Computer, Taiwan. It seems Google is not quite done with the Nexus 7. According to upcoming reports, Google is pairing again with Asus to bring the second generation Nexus 7 device in May this year.
The next-gen Nexus 7 will be priced around the same as the current ones. The current Nexus 7 is priced at $199 for 16GB and $249 for 32GB Wi-Fi only models. Whereas the 32GB Wi-Fi + HSPA+ model is prices at $299.
Despite the price similarity, sources claimed that several specifications will be upgraded. Notable changes include a new thinner display with Full HD resolution. It is also expected to feature Google's upgraded Android 4.2.1 Jelly Bean operating system out of the box.
Current Google Nexus 7 shipments will reach over six million units by the end of this month with the US$249 model being the best selling model and  the combined shipments of both first and second generation Nexus 7s are expected to reach 10 million units in 2013.
Even though there is no confirmed official reports regarding the release date of the tablet, there are speculations that the Next-Gen Nexus 7 tablet may be unveiled at the Google I/O event scheduled from  May 15-17, 2013.
Source: Digitimes