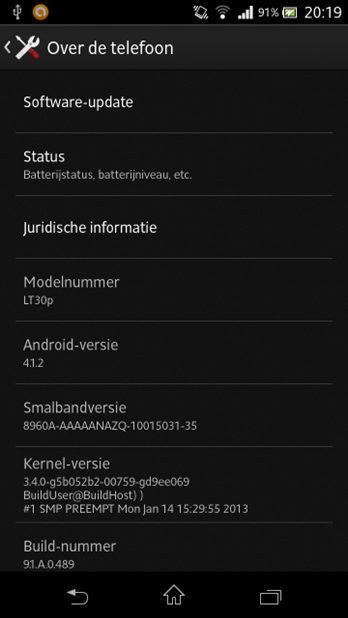 If you're a Sony Xperia T user, we have some great news to bring to you today. Just a week ago, Sony released an early alpha build of Jelly Bean for Xperia T handset, in order to give developers a sneak peek at the final version of the Jelly Bean build, which has also passed through certification at the PCTRB forum. Finally, the manufacturer has begun pushing out the official Android 4.1.2 Jelly Bean update for the Xperia T (LT30p) handset via Sony PC Companion software. The update, which can bring you to new build number 9.1.A.0.489, is carrying a pretty big improvement over Ice Cream Sandwich build. Kernel version of the Xperia T handset also bumps up to 3.4.0.
In addition to the new Android Jelly Bean build, You will have Google Now, Project Butter (which is designed to drastically improve the speed and smoothness of the Android interface), resizable widgets, richer notifications, improved Voice search, improvements to the camera and gallery applications, and many more changes.
It seems the update is currently rolling out in Europe for Xperia T (LT30p) handset and we do expect a massive worldwide rollout immediately, But, we're still waiting on an official word from Sony regarding Jelly Bean roll out for this device.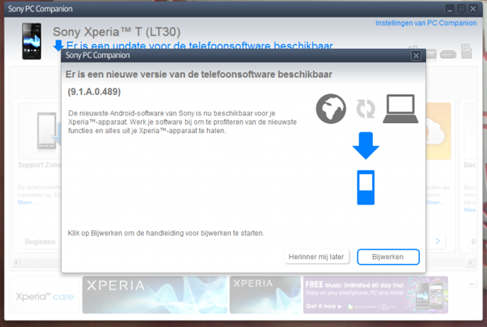 If you're seeing the Jelly Bean update land on your Xperia T phone, be sure to let us know how the update goes on in the comments!
Source: Xperia Blog