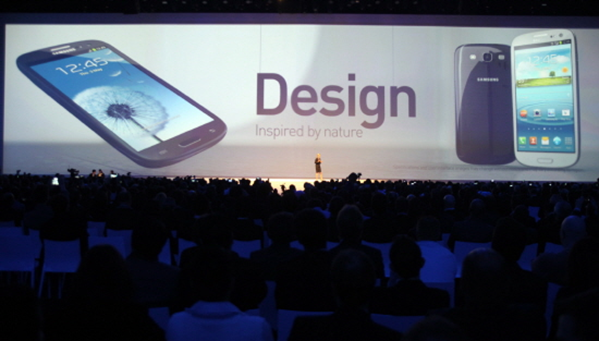 South Korean media have now reportedly confirmed the final specifications of the Samsung Galaxy S IV and Samsung is now fully prepared for mass production of the device. The debate of physical Home button being removed has turn out to be false. The device will be available by end of March.
It seems the design of the Galaxy S IV will inherit "Minimum organic" human-centered UI adopted by the Galaxy S III. Which means that physical Home button, along with the Return key to the right and Menu key to the left side of the Home button will be retained in the new flagship.
There were several speculations that an S-Pen will be featured in the new flagship device, but these media report suggests that they are not true. Though the S-Pen feature is missing, recent reports of "Non-contact Gesture" will be true. Details of the non-contact gesture function may have been misunderstood for "S-Pen Feature" in the device, the Korean daily reported.
It seems Samsung will be selling the Galaxy S IV right after the announcement. Which means that our early report that Samsung will announce the device in mid-March and it will be available by the end of March or early April will be true. It has also been reported that the Galaxy S IV will be equipped with a high-performance processor and ultra-Full-HD AMOLED display of 4.99 inches with 1080×1920 resolution.
Source: ddaily.co.kr