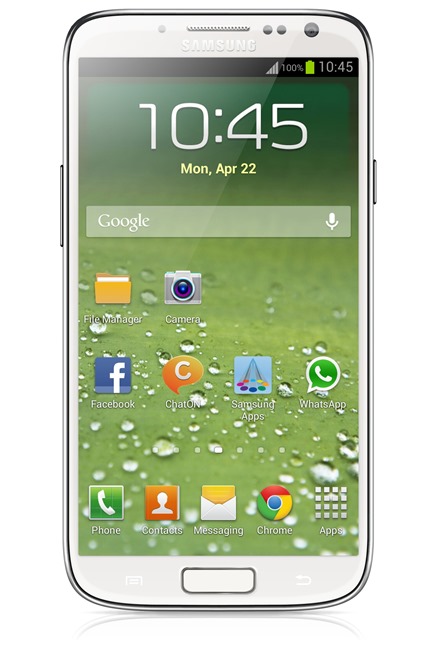 Recently the Korean variant of the Galaxy S IV appeared on GL Benchmark. Surprisingly the benchmark results showed a Qualcomm processor. Well not so surprisingly this time, another Galaxy S IV model SCH-I545 has appeared on NenaMark results with the same Qualcomm SoC.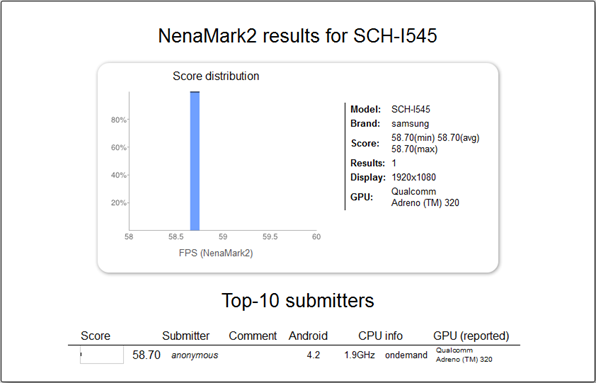 It is a right time to note that till now there's no mobile device from Samsung which is packed with Qualcomm SoC. But this time also, the new benchmark shows that the processor will be clocked at 1.9 GHz and will have a Adreno 320 Graphics Processor unit. The Galaxy S IV is also expected to be packed with a 4.99-inch 1080p display, 2GB of RAM, 13MP Rear-facing camera. It will also feature non-contact gestures but will not be featuring an S Pen.
Results summary of the Galaxy S IV:
Model Number:SCH-I545
Display: 1920 x 1080 Full HD
CPU: Qualcomm 1.9GHz
GPU: Adreno 320 GPU with
OS: Android 4.2 JellyBean
Blog Of Mobile reported that the processor is expected to be the Qualcomm Snapdragon 600 APQ8064T and this Galaxy S IV model will hit Verizon Wireless US Carrier.
Earlier we reported that Samsung is now fully prepared for mass production of the device and the device will be available by end of March. The device will be announced on March 15 at a Special mobile Unpacked event.
More details are awaited, stay tuned.