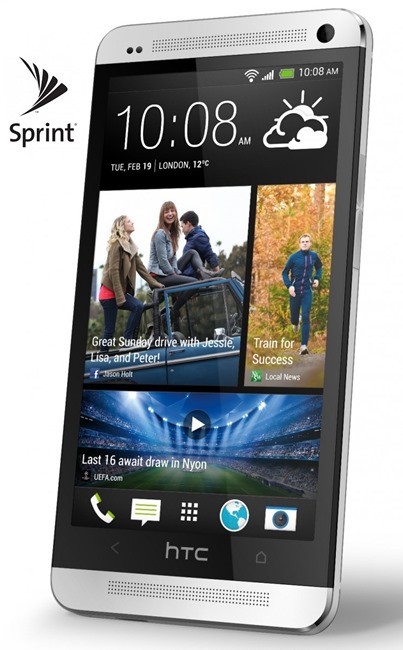 Hot on the hells of AT&T"s official announcement on its HTC One release date and price tag info, Sprint has also officially revealed out its plans on carrying its version of the HTC One handset. Sprint's HTC One will also go on sale beginning April 19th. The stunning HTC One will be sold on two-year contract agreement with 32GB of storage for $199.99.
Sprint will begin offering pre-order for its version this Friday on April 5th. Customers will be able to choose between silver and black colored versions. It looks like Sprint will not offer any free accessories with its One preorders. You might already know that AT&T is offering HTC Media Link HD for free if you pre-order the HTC One from it by April 18th.
Fortunately, we've got exact release dates for the AT&T and Sprint versions of the HTC One handset, , though, leaving T-Mobile as the only U.S. based wireless carrier that has yet to confirm availability details regarding its version of the HTC One phone. Hopefully, we'll hear it from T-Mobile very soon. If you are yanking for an unit from Verizon Wireless, you would be disappointed to know that the Big Red network hasn't planned anything yet to carry HTC One over its network, according to a tweet from HTC USA.
Source: Sprint