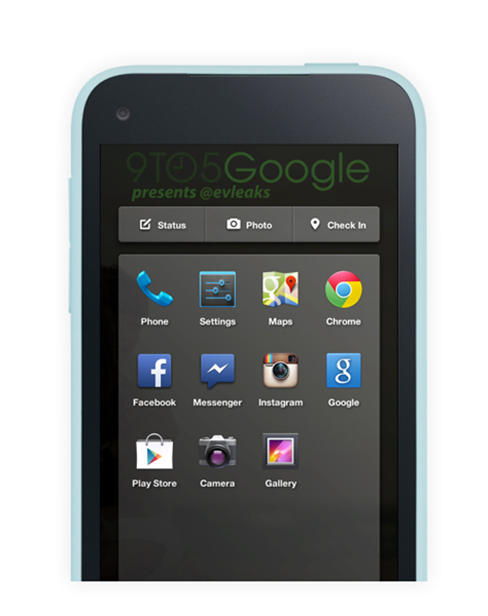 A set of 'HTC First' Facebook phone images have been leaked over at 9to5Google website. Thanks again to the courtesy of @evleaks. Latest leak has revealed out HTC First handset's Facebook Home UI of its Android OS.
The leak shows off home screen launcher front and center of the Facebook Home service. It looks like a mix of vanilla Android with Facebook experiences. The app drawer contains "Status," "Photo," and "Check-In" boxes at the top. You can also note the Android stock icons such as Gallery, Maps, Phone, Settings apps. It looks like Facebook is giving specs to the signs of other networks. It has also got Google's own apps like Chrome, Play Store and Chrome. The Share menu also contains Google+ and Twitter options.
According to another leak, the HTC First Facebook phone is rumored to come in three different colors. Users will be able to purchase the HTC First phone by choosing among red, white, and a light blue colored editions. The device is expected to feature Android 4.1 OS, 4.3-inch 720p screen, dual-core CPU, and 5MP camera.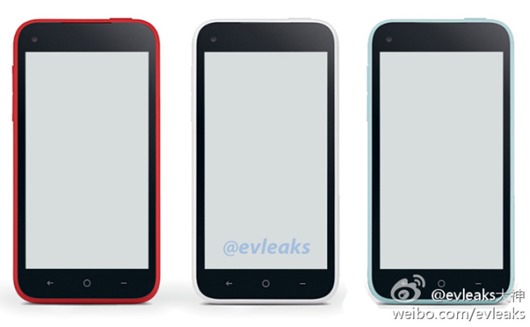 Source: 9to5Google