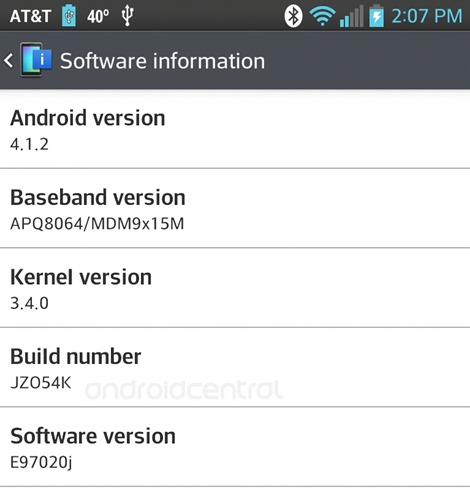 A couple of day ago, AT&T rolled out an Easter update E97011c for its LG Optimus G handset, leaving out the owners of the device craving for Jelly Bean update. The wait is over now. AT&T has finally pulled the trigger to release the long awaited Android Jelly Bean firmware update for its version of the Optimus G phone.
If you are wondering, the update is a whopping 336MB, but that's expected with the big jump from Ice Cream Sandwich to Jelly Bean love. The new software is based on Android 4.1.2 Jelly Bean, he software build number has jumped all the way up to JZ054K and the software version also jumps up to E97020j. With this update, Owners of the AT&T connected LG Optimus G will receive all the Jelly Bean goodies such as Google Now, Project Butter and resizable widgets, Chrome browser pre-installed and more features.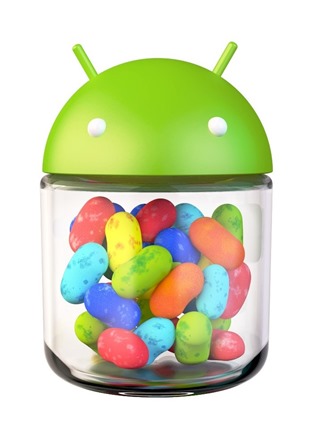 Some are reporting that the update is said to be rolling out in phases now. Of course, you can head into Menu>Settings>Software update to pull it. Be sure to let us know.
Via: Android Central
1 Comment