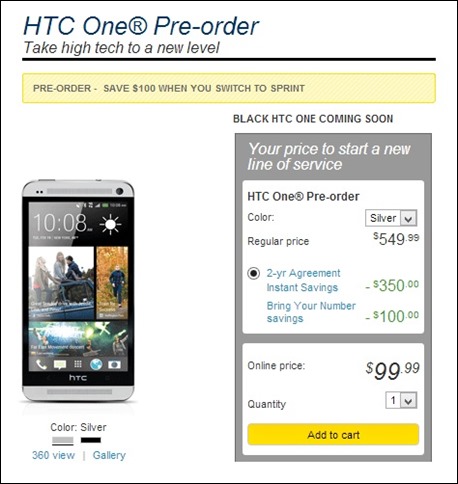 A day after AT&T opened pre-order flood gates for its version of the HTC One handset, Sprint has also begun taking pre-orders from its customers for its version of the HTC One handset. AT&T and Sprint price tags are much similar to each other. The 32GB edition will set you back $199.99 and you'll have to sign a two-year contract agreement with the carrier. Well, Sprint has got a good news for you, if you are planning to standing in for a new line, Sprint lets you pre-order the HTC One for just $99.99 on contract.
Sprint is currently offering the silver colored edition only, and the black variant will be coming soon. Off-contract, the device costs $549.99. Sprint isn't offering 64GB edition of the HTC One handset over its network, though you can get it from AT&T for $299.99 on contract. HTC has also announced pre-order availability for the HTC One Developer Edition with 64GB memory storage for $649.99.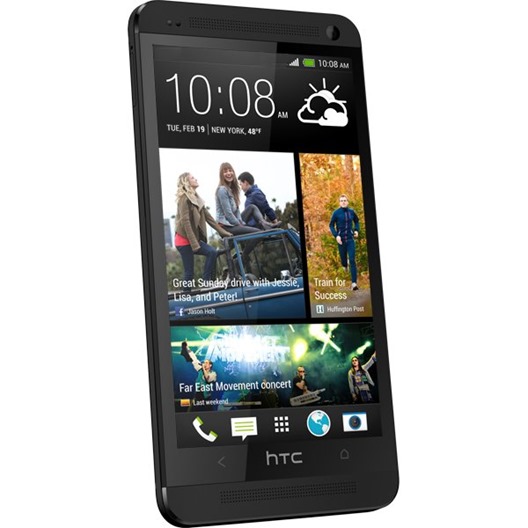 If you pre-order the HTC One today from Sprint, the carrier premises to ship your order y April 19th. Of course, all the AT&T branded 4G LTE capable HTC One and developer edition of the HTC One handsets will also ship by April 19th and will be available in stores on the same date. Sprint's HTC One will be able to connect to the carrier's developing 4G LTE network, carrying its stunning 4.7-inch 1080p screen, 1.7GHz quad-core CPU, 2,300mAh battery, Ultrapixel camera with Android 4.1 Jelly Bean + Sense 5 UI in tow.
Source: Sprint