Velocity Micro has announced its sleek, slim and stylish Cruz e-Reader and it is available for pre-order now. Cruz Reader goes everywhere you do and fits perfectly in one hand at under one pound and about a half inch thick. The Cruz reader runs on Google's Android 2.0 OS for a better user experience. Cruz Reader's touch screen display is ideal for viewing eBooks and magazines, plus web pages and movies.
The Cruz Reader features 7" diagonal(800×600) TFT slim full colour touch screen, 256 MB RAM, WI-Fi connectivity, built-in tilt activated accelerometer, optional docking station and it can playback video in a full 720p.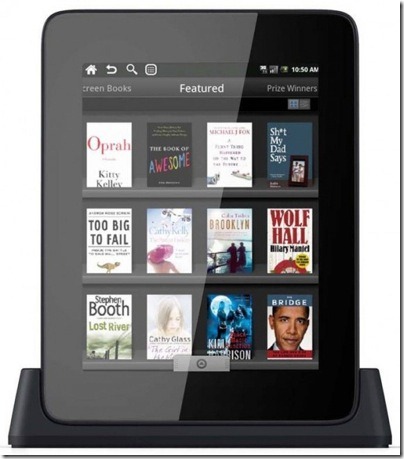 Technical Specifications of Cruz Reader
Dimensions

L x B x H

7.55″ X 5.6″ X .57″

Weight

1 lb

Display

Type

TFT Slim Premium Resistive

Size

7.0"

(17.8 cm)

with 4:3 aspect ratio

Pixels

(800 X 600)pixels

Input/ User Interface

Input

Access to the Cruz Market, Built in tilt activated accelerometer, Multitasking

System Properties

Operating System

Android OS 2.0
RAM
256 MB

Memory Storage

Internal

256 MB Built in & 4GB Bundled SD card inserted

Memory Card Supported

SD, SDHC for upgradable storage

Connectivity

WLAN

Wi-Fi 802.11b/g

Music, Video, Image, e-book

Music Format

MP3, WAV, AAC, WMA

Video Format

MPEG-4, H.263, H.264
Image Format
JPEG, GIF, PNG, BMP
eBook support
ePub, PDF, TXT, PDB, HTML

Battery

Type

Li-Ion replaceable
Battery back up
10+ hours of life & 6+ hours reading
Standby Time
24+ hours

Other Features

Built in tilt activated accelerometer
Built-in Dictionary
Notepad
Alarm Clock
Contacts
Games
Colour Availability
Black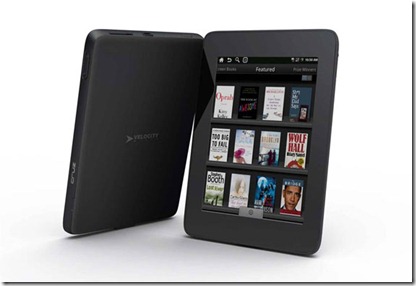 The Cruz Reader supports ePub, PDF, TXT, PDB, HTML reader formats. Cruz Reader have Access to over 2 Million eBooks via included Borders E-book library portal application. Users can browse the web from any hotspot via integrated 802.11 b/g wifi and download and watch full movies and other videos on a crystal clear 4:3 display. Additional features such as video playback and web browsing provide a much richer experience than traditional e-ink readers at a more reasonable price than a tablet.
The Cruz Reader' battery gives battery back up of 10+ hours of life, 24 hours standby time & 6+ hours reading.
Cruz Reader features
1. Google Android 2.0 OS for a better user experience.
2. 720p High res video and high quality audio playback with no proprietary content restrictions.
3. Internet Browser included.
4. Supports ePub, PDF, TXT, PDB, HTML reader files.
5. 802.11b/g wifi and full Web browser support.
6. Built in accelerometer for easy viewing from any angle.
7. USB and SD card slot for upgradable storage, including a 2GB SD.
8. Enough storage for over 1000 books.
Price & Availability
Cruz Reader is now available for pre-order from VerizonMicro, pricing at $199.99 with one year limited warranty with Velocity Micro's award winning support. Cruz Reader will gets into markets from early September(most probably on Sep 8th) of year 2010