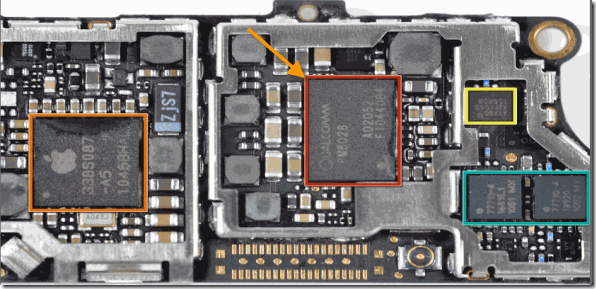 iFixit tear-down of the Verizon iPhone 4 reveals that Apple has used the Qualcomm MDM6600 chip. This chip supports a high-speed HSPA and CDMA frequencies.  This means that Apple could have supported GSM. Well they didn't? Is it because they are too lazy to to design a GSM cum CDMA phone or is it something else.
Given below is a quote from iFixit:
"This is the same chipset as the Droid Pro world phone. It supports both GSM and CDMA—which means that Apple *could* have supported GSM!"
This is quite a surprise for everyone while it coincides with earlier rumors that Apple may be planning to develop a singular iPhone that can support be used as a CDMA, a GSM, or both. Well, we are hoping that Apple may consider unifying the CDMA and GSM iPhones in the future for the betterment of everyone.
You can watch the video of the dis-assembly procedure of iPhone 4 below:
source: iFixit