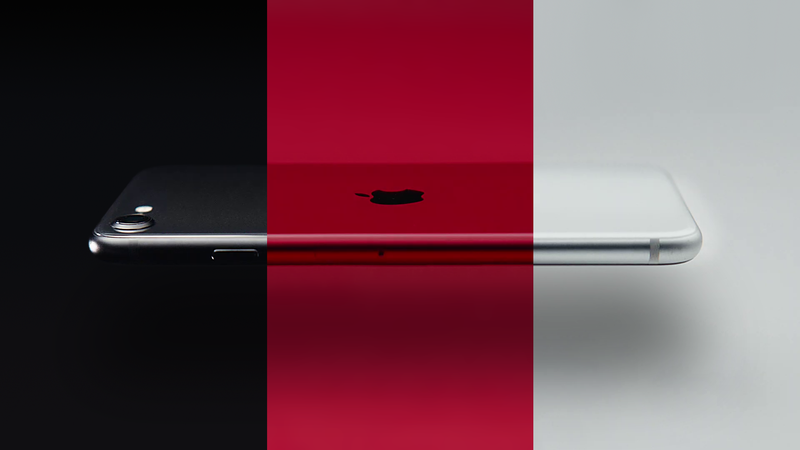 Apple is reportedly planning to launch an updated version of the iPhone SE with a custom-designed 5G modem in 2025, according to industry analyst Jeff Pu. In a research note published on Tuesday by Haitong International Securities, Pu revealed that the new modem will be produced by Apple's long-time chip manufacturing partner, Taiwan Semiconductor Manufacturing Company (TSMC).
This move will mark a significant shift for Apple, as it has previously relied on Qualcomm and Intel for its 5G modems. By bringing the manufacturing process in-house, Apple could have more control over the development and integration of the modem with its A-series processors, potentially leading to better performance and efficiency.
The iPhone SE, which is known for its smaller form factor and affordable price, was last updated in 2020 with the A13 Bionic chip but lacked 5G capabilities. With the addition of a custom-designed 5G modem, the updated iPhone SE is likely to appeal to a wider range of consumers looking for an affordable 5G-enabled device.
According to previous reports, this new model will feature a 6.1-inch OLED display, and the modem will be built with TSMC's advanced 4nm process. However, the modem is expected to initially support only sub-6GHz bands, not mmWave. These details were shared by analyst Ming-Chi Kuo in a report earlier this year.
According to earlier reports by analysts Ming-Chi Kuo and Qualcomm's CEO, the fourth-generation iPhone SE with Apple's in-house 5G modem was expected to launch in 2024. However, Jeff Pu believes that the device's launch has been postponed to 2025. The mass production of the smartphone was expected to start in the first half of 2024, as per Kuo, but now the timeline for the same remains uncertain.
The existing iPhone SE, which hit the market in March 2022, has a custom Snapdragon X57 chip from Qualcomm that supports sub-6GHz 5G. It is a 4.7-inch device that comes with a Home button and Touch ID, making it the last iPhone to have these features. The upcoming model is expected to have a similar design to the standard iPhone 14, which may include Face ID.
In an attempt to reduce its reliance on Qualcomm, Apple bought the majority of Intel's smartphone modem business in 2019 to develop its own iPhone modem. It remains unclear whether the Apple-designed modem will offer any visible advantages to consumers over Qualcomm's modems, such as enhanced 5G speeds or improved energy efficiency.
Indeed, in the tech industry, release dates and plans are often subject to change due to a variety of factors such as unexpected technological advancements, supply chain disruptions, or shifting market conditions. Therefore, it's essential to take these kinds of reports with a grain of salt and wait for official announcements from Apple before drawing any conclusions about their plans for the iPhone SE.
Despite a redesign and a highly anticipated OLED display, Apple has yet to reveal the processor for its upcoming iPhone SE 4, or whether the device will feature a dual-system camera module, as seen in recent models, or stick with the current single-camera setup. The absence of Night Mode, a popular feature among Apple's camera offerings, also raises questions as to whether it will be included in the new model.
Although earlier rumors suggested that the current iPhone SE could tempt a billion Android users to switch over, sales have been disappointing, likely due to its lack of new features, unchanged design, and a price increase.
Via: MacRumors